History & Values
Established at the Stratham, New Hampshire, campus in 1989, Lindt (USA) has forged a path of growth and innovation for more than 30 years, earning the No. 1 position in the US premium chocolate segment. Starting out with just 1,400 tons of production volume in 1989, our company has grown to produce more than 50,000 tons per year—and will continue to expand our facilities to meet growing demand in the US for Lindt and Ghirardelli products.
Over the years, Lindt has introduced several innovations that have transformed the US chocolate market. LINDOR forged the path for the stand-up bag format, ultimately creating the premium chocolate segment in the United States. When Lindt EXCELLENCE launched its vertical packaging, many US bars—formerly in horizontal packaging—followed in step, creating more space on shelves and allowing retailers to carry a larger assortment of products. The Lindt GOLD BUNNY was the first major chocolate bunny in the US to be "out of the box," helping to create the hollow figure segment in the US. Other innovations—including the launch of our CLASSIC RECIPE Oat Milk bars—continue to set the standard for innovation and excellence in the US chocolate market.
With retail chocolate shops across the country, a robust wholesale business, and a strategic focus on marketing innovations, our company is poised for its next stage of growth. Our Stratham campus expansion project will help meet this growing demand by doubling manufacturing capacity and, in doing so, establish the largest Lindt production facility in North America.
Our Global Values
The Lindt (USA) Values compliment our Global Values and further strengthen our connection to the Lindt & Sprüngli Global Community.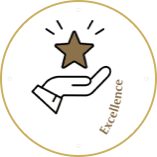 Excellence
We have a passion for what we do, strive for excellence and never compromise on quality.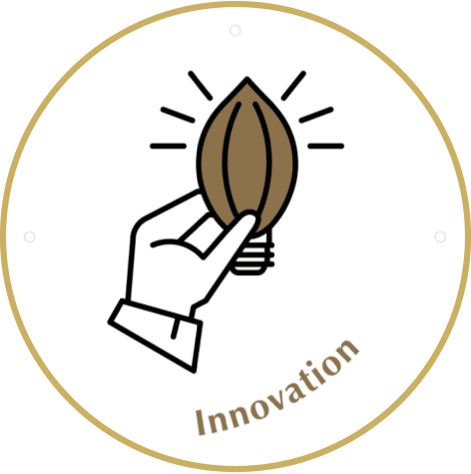 Innovation
We are forward thinking, constantly looking for new and better ways to deliver success.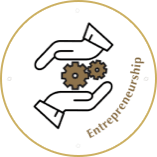 Entrepreneurship
We are empowered and assume ownership of actions and results.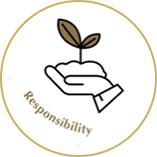 Responsibility
We act with integrity and treat everyone with respect. We care for the environment and a sustainable tomorrow.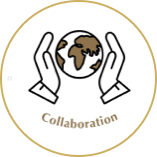 Collaboration
We support each other across disciplines, business segments and geographies.
Our Values
Lindt's Core Values program is essential to building a culture that delivers on our Global Purpose statement. While our value of "In it Together" corresponds neatly to the "We" in our Purpose, it takes all our Core Values to "Enchant the World with Chocolate." Our values are woven into everything we do—from recognition programs to recruitment practices.
It's common for employees to use the Values language when describing an effort or recognizing a teammate. Our values branding is included in every conference room and across company communications, and our main cafeteria includes towering signage outlining what our values "are" and "are not," based on examples that came out of the focus groups that informed the definition of our values. Throughout the year, employees submit cards nominating coworkers for our biannual Core Values awards for 20 Rock Stars, 5 Values Champions, and 1 Most VALUE-able Player.
Gain on the job skills and experience through our Lindternship program.

Learn More

Enjoy an easy commute and four seasons of beauty in the heart of New England.

Learn More
Sign Up for Job Alerts
Register today to receive job alert emails about our newest opportunities.