Student Opportunities
At Lindt USA, we created a unique and inclusive Lindternship program that provides competitive hourly compensation, paid holidays, fun group activities outside of the office, and meaningful, hands-on work for our student Lindterns. For more than 10 years, our undergraduate and graduate participants have completed their 3 month or 6 month Lindternships in departments such as Engineering, Marketing, Production and Demand Planning, Quality Assurance, Research & Development, Sales, Logistics, and others. As part of their program, they engage with other student Lindterns on campus, participate in luncheons with the executive leadership team and present on their projects and accomplishments.
To see all current internship opportunities, please use the Search Jobs feature at the top of this page or browse all jobs.
Engineering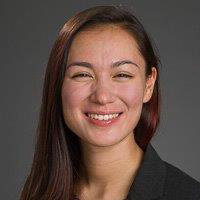 Success Stories
Valerie P., Engineering
Valerie joined Lindt full-time in August of 2018 as Continuous Improvement Specialist after completing TWO 6-month residencies, both through Northeastern University. Val, a New Hampshire resident has her B.S. in Chemical Engineering as well as an M.S. in Engineering Management completed her first 6-month co-op with Lindt in Summer 2015 on the Environmental, Health and Safety team. After getting to know some of our other departments during her residency, Val returned to us in Summer 2016 to complete a second undergraduate co-op as part of our Industrial Engineering team. Her second co-op focused on project management within the engineering department as well as new equipment installations and writing project requests for different departments within production. She also worked with the Safety Pillar for the Lindt Production Way and the Safety Committee to investigate and improve upon safety concerns throughout the facility. When Val isn't contributing to the engineering team's initiatives, she is actively participating in Lindt's Bowling Club, Running Club, and even completed her second Reach the Beach relay race with her coworkers.
Logistics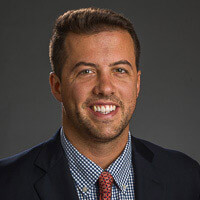 Success Stories
Chris L., Logistics
Chris L. first joined Lindt USA in June of 2015 as a Logistics Management Co-op Student from Northeastern University. In his six-month Lindternship, Chris Investigated thousands of detention claims, returning 85% of misappropriated dollars back to the company's balance sheet. He also analyzed shipment data to define optimal shipping methods and created weekly reports to manage temporary labor hours during peak season, resulting in an improved labor forecast for 2016. After a successful Lindternship (and college graduation), Chris joined Lindt USA in a full-time capacity in October 2016 as a Customer Supply Chain Analyst working with our largest distributor.
Sales & Category Management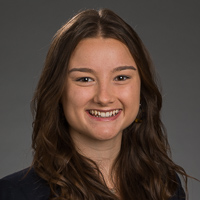 Success Stories
Katharina B., Sales & Category Management
Originally from Austria, Katharina joined Lindt USA for the summer after her junior year at the University of New Hampshire. As part of her Lindternship, she gained direct experience and exposure to the creation of planograms within some of our largest wholesale customers. "I couldn't have asked for a better internship. Being a Lindtern was a truly wonderful experience, where I was able to gain an invaluable amount. I learned about the CPG industry and how an international company interacts cross-functionally, and I was able to better understand myself, my skills and future career goals. Lindt has shown me what it means to be incorporated in a wholesome company culture, and I went to work with a smile on my face every day. I was able to work with amazing people on the category management team and beyond, while being surrounded by delicious chocolate!"
Research & Development
Success Stories
Jennifer B., Research & Development
Jennifer B. came from the University of Wisconsin-Madison to join Lindt (USA) a Research & Development Technology Intern. Over her six-month Lindternship, Jen evaluated new chocolate technologies, helped identify opportunities to drive additional production efficiencies and assisted with the development of a new high cocoa chocolate mass recipe. After her successful Lindternship, Jen returned to the University of Wisconsin-Madison to pursue her Master's degree in Food Science.
Marketing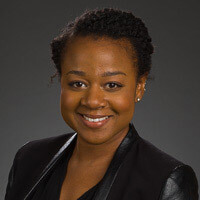 Success Stories
Crystal B., Marketing
As an MBA Marketing Resident at Lindt, Crystal experienced theory in practice, exercising classroom knowledge in the workplace. She was able to focus on projects targeted towards data analysis, case study research and creative executions all while being exposed to leaders and the broader organization. At Lindt, she learned the value of data driven decision making and the inner workings of the CPG industry. After completing her Residency, Crystal was hired as a part-time Marketing Specialist at Lindt, while finishing up her degree.
Graphic Design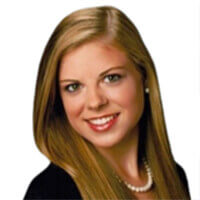 Success Stories
Gabriella H., Graphic Designer
Gabriella H., a Communications Design major at Syracuse University, joined Lindt as a Graphic Design Intern in the summer of 2017. During her 4-month Lindternship, Gabriella gained valuable hands on experience by working on a variety of projects, ranging from product packaging to corporate print and digital collateral. She participated in multiple training events with the Creative Department that focused on printing techniques and software, allowing her to learn about consumer packaged goods design elements. Gabriella also took part in a photoshoot, a press check, and joined her Creative Services colleagues at a trend research trip to Boston. Before returning to her studies at Syracuse in the fall, she and her Lindtern peers shared their experiences and accomplishments with our business leaders at a farewell luncheon held in their honor.
Quality Assurance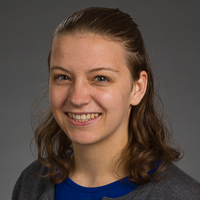 Success Stories
Danielle V., Quality Assurance
The greatest part of my Lindternship was getting to know the people of Lindt USA, learning from their passion, and being included as part of the team on day one. This was far more than a summer internship; it was an experience. I was involved with many impactful projects within QA and food safety and gained exposure to multiple subsets of the company – both within and outside of my academic major. I lived in New Hampshire for the first time and enjoyed spending my weekends exploring new places in New England and hiking in the White Mountains. I grew both professionally and personally during the summer, and I am so grateful to have had a Lindternship Experience.
Environmental Health and Safety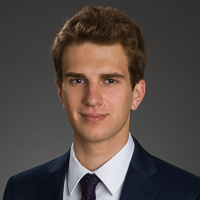 Success Stories
Cameron E., Environmental Health and Safety (EHS)
Cameron joined Lindt USA as an EHS intern after his junior year at Keene State College. He quickly became an integral part of the team and made an immediate impact. "My experience at Lindt USA was one that I will never forget," says Cameron. "I loved getting out on the floor and working to make the lives of everyone safer. I was able to work with most of the departments and learn about everything that makes Lindt such a great company to work for. Everyone truly has a passion for the best. I took pride in my work knowing that I wasn't alone in my goal to make Lindt the safest it can be. Thank you to everyone at Lindt!"
Our Brands
Lindt Lindor
Lindt Excellence
Lindt Gold Bunny
Lindt Hello
Lindt Signature Collection
Lindt Classic Recipe
Lindt Truffles