Student Opportunities
At Lindt USA, we created a unique and inclusive Lindternship program that provides competitive hourly compensation, paid holidays, fun group activities outside of the office, and meaningful, hands-on work for our student Lindterns. For more than 10 years, our undergraduate and graduate participants have completed their 3 month or 6 month Lindternships in departments such as Engineering, Marketing, Production and Demand Planning, Quality Assurance, Research & Development, Sales, Logistics, and others. As part of their program, they engage with other student Lindterns on campus, participate in luncheons with the executive leadership team and present on their projects and accomplishments.
Success Story: Valerie Panela, Engineering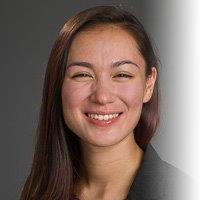 Success Stories
Valerie Panela, Engineering
Valerie Panela, New Hampshire resident and Chemical Engineering major from Northeastern University, is a two-time Engineering Lindtern. Val completed her first 6-month co-op with Lindt USA in Summer 2015 working with our Environmental, Health and Safety team. After getting to know some of our other departments during her residency, Val returned to us in Summer 2016 to complete a second undergraduate co-op as part of our Industrial Engineering team. Her current focus is project management within the engineering department working on installing new equipment and writing project requests for different departments within production. She also works with the Safety Pillar for the Lindt Production Way and the Safety Committee to investigate and improve upon safety concerns throughout the facility. When Val isn't contributing to the engineering team's initiatives, she is actively participating in Lindt's Bowling Club, Running Club, and even completed her second Reach the Beach relay race with her coworkers.
Success Story: Chris Landers, Logistics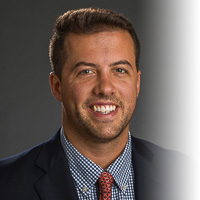 Success Stories
Chris Landers, Logistics
Chris Landers first joined Lindt USA in June of 2015 as a Logistics Management Co-op Student from Northeastern University. In his six-month Lindternship, Chris Investigated thousands of detention claims, returning 85% of misappropriated dollars back to the company's balance sheet. He also analyzed shipment data to define optimal shipping methods and created weekly reports to manage temporary labor hours during peak season, resulting in an improved labor forecast for 2016. After a successful Lindternship (and college graduation), Chris joined Lindt USA in a full-time capacity in October 2016 as a Customer Supply Chain Analyst working with our largest distributor.
Our Brands
Lindt Lindor
Lindt Excellence
Lindt Gold Bunny
Lindt Hello
Lindt Signature Collection
Lindt Classic Recipe
Lindt Truffles