Corporate Careers
Behind the 3 Billion LINDOR Truffles produced each year in our Stratham headquarters facility, there are dozens of teams behind the scenes coming together to ensure our Sales, Marketing, and Retail Departments have what they need to drive profitable business growth. Whether it's providing key resources and systems, or launching a best-in-class on-boarding experience for new hires, our IT, Finance, Procurement, Planning, and HR Departments provide invested support for employees in all phases of their careers.
Information Technology (IT)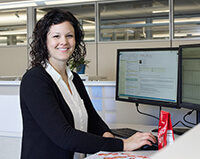 In today's digital world, we would be nowhere without our IT Team. As part of our commitment to offering our employees the best internal customer service, we are constantly working on helping our teams, both within the Stratham headquarters and within our 55+ retail locations nationwide, with any systems-needs, project management, and special IT projects to increase efficiency and ensure our business has what it needs to succeed.
Accounting & Finance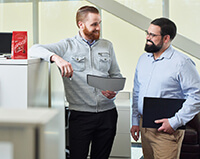 The Accounting and Finance team serves a key business partner to manage the budgeting process, cost center reporting, vendor invoicing, and inter-departmental forecasting. This department includes Financial Analysts, Sr. Financial Analysts, Accountants, Staff Accountants, Sr. Accountants, Retail Accountants, Product Data Specialists, Controllers, A/P and A/R Specialists, respective Directors and more. This team reports to the Chief Financial Officer and is ultimately responsible for working hand-in-hand with Managers and Directors throughout the company to provide timely and accurate information needed to support informed decision making.
Retail Promotions and Marketing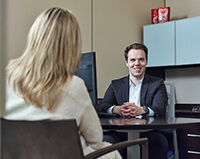 If you love creating advertising campaigns, event planning and brand loyalists, you will feel right at home on our Retail Marketing and Promotions Team. This team is responsible for driving new and repeat customer traffic into stores and onto LindtUSA.com by managing the conceptualization, strategy, alignment, and execution of new marketing programs and promotions. They are also responsible for maintaining brand equity, as well as communicating the plans to our in-store retail teams and internal stakeholders.
Procurement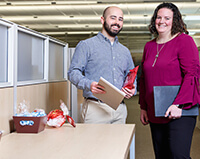 It's the expertise of those in our Procurement Department who ensure we buy the highest quality raw materials and packaging at favorable pricing. This team is made up of Buyers, Commodity Managers, and Directors, and ensures all of the materials needed to produce, package, and ship the most amazing chocolate in the world is available and sourced with the highest levels of integrity and sustainability.
Production & Demand Planning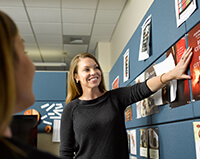 Our Planning Department is home to several members who impact our supply chain process every day. This includes the best Demand Planners, Production Planners, Inventory Control Specialists, and Import/Export Buyers Specialists in the industry. Our dynamic business is supported through a robust import and export process that requires close collaboration with our sister companies across the globe.
Human Resources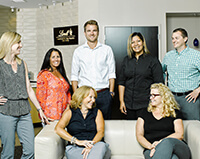 The HR Department is responsible for attracting, developing, and retaining the best talent the industry has to offer. Lindt employees begin their careers with a best-in-class onboarding experience that empowers them to own their role, drive growth within our business, and transform their successes into expanded career opportunities. The HR Department is home to our HR Managers, Payroll, Benefits and Administrative Specialists. Additional areas of focus include rewards and recognition, best-in-class benefits, employee wellness initiatives and managing our college "Lindternship" program.
Success Stories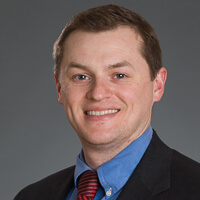 Jake A., Production Planning Manager Jake joined Lindt as Production Planner in the Planning Department in 2012. Working on many continuous improvement and cross-functional projects, Jake showed a strong skill set and eagerness to learn and problem solve. Recognized for his efforts, Jake was promoted Sr. Production Planner in early 2016 and was thrilled to accept the position of Production Planning Manager less than two years later in 2018 as he continues to pursue his MBA. "Lindt is committed to fostering the growth of their employees and guiding them in the development of their careers." – Jake A.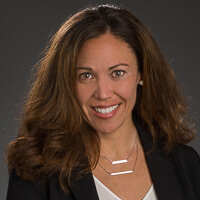 Jessica F., Commodity Manager Jessica joined Lindt as a Buyer in the Purchasing Department in 2016. In just over a year's time, Jessica's knowledge and talent for procurement was recognized when she was promoted to the role of Commodity Manager for Packaging where her efforts will now be focused on strategic procurement initiatives to support Lindt North America. "One of the most exciting aspects of my career at Lindt, is that I am fortunate enough to be surrounded by incredibly intelligent and passionate colleagues. This continues to motivate me to learn and grow both personally and professionally." – Jessica F.