Why Join Lindt USA?
At Lindt USA, we pride ourselves on creating a dynamic environment that embraces diversity, fosters innovation and drives for results in a competitive, fast-paced market. Rooted in our values and company strategy, Lindt USA aims to attract and retain the best talent—people who share our passion for premium chocolate and the desire to drive profitable growth and market share in the US.
We believe it's important to listen to our employees, develop our capabilities, work together as a team, and celebrate our successes in a way that cultivates dedication to our products and consumers. As part of a global company, we offer exceptional career and learning opportunities, competitive compensation, tuition reimbursement, flexible work options, generous paid time off, and other outstanding benefits.
Awards and Recognition
Lindt (USA) has been recognized as the #1 Manufacturing and Production Organization

Lindt has earned #1 on Fortune Magazine's 2022 list of Best Workplaces™

Learn More

Lindt (USA) Certified as a National Great Place to Work!

Due to our supportive culture, positive work environment, and opportunities to grow and develop, Lindt has earned the distinction as a National Great Place to Work.

Learn More

Lindt (USA) Voted Best Place to Work in NH!

We are proud to be consistently recognized as a top employer in the state of NH.

Learn More

Newsweek Votes Lindt (USA) Best Customer Service in America 2020

Lindt is proud to be ranked among the top companies in the US.

Learn More
Lindt Values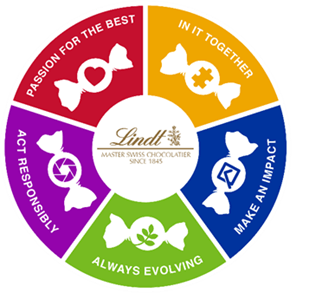 The Lindt USA Core Values program is essential to building a culture that delivers on our Global Purpose statement. While our Value of "In it Together" corresponds neatly to the "We" in our Purpose, it takes all our Core Values to "Enchant the World with Chocolate." Our Values are woven into everything we do—from recognition programs to recruitment practices. It's common for employees to use the Values language when describing an effort or recognizing a teammate. Our Values branding is included in every conference room and across company communications, and our main cafeteria includes towering signage outlining what our Values "are" and "are not" based on examples that came out of the focus groups that informed the definition of our Values. Throughout the year, employees submit cards nominating coworkers for our biannual Values awards for 20 Rock Stars, 5 Values Champions, and 1 Most VALUE-able Player.
The Lindt (USA) Values compliment our Global Values and further strengthen our connection to the Lindt & Sprüngli Global Community.
Social Responsibility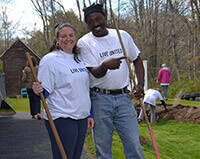 In addition to our sustainability practices on a global scale, Lindt USA promotes volunteerism and community impact at the local level. At our Stratham headquarters, the Lindt USA Green Team identifies and implements sustainable practices across campus, including efforts to reduce energy consumption and minimize waste.
Recently introduced, our Employee Volunteer Program provides one day of paid time off each year for employees to volunteer with a non-profit organization of their choosing. So far, employees have used their volunteer time to build boardwalks for an estuary conservation center, clean up hiking trails with the New Hampshire Forest Society, raise funds for an organization serving children with special needs, harvest organic vegetables for donation to local food banks, and much more—putting into action a core element of the Lindt & Sprungli credo: We want to be recognized as a company which cares for the environment and the communities in which we live and work.
Recognizing Our People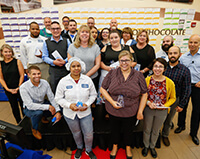 Throughout the year, Lindt recognizes employees in a number of different ways. Whether it's at our Service Awards Luncheons for years of service or at our bi-annual Company Meetings for outstanding performance… milestones are exciting to celebrate. One of our newest peer recognition programs centers around our Core Values and allows people to recognize their colleagues for exemplifying one (or all!) of our Values. These "Most Value-able Players" are recognized with our MVP Awards throughout the year and get to take advantage of parking perks, financial prizes, recognition by our CEO, and more.
PROMOTING HEALTH AND WELLBEING AT LINDT USA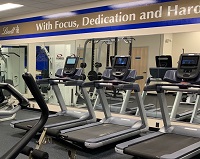 Our goal is to empower a vibrant, healthy workforce. Our robust benefits include competitive healthcare options, a 24-hour fitness center, and healthy living programs/services. Our Benefits-At-A-Glance document highlights a sampling of our offerings when you join a full-time role at our US headquarters.
About the Seacoast Area
Whether you prefer bright city lights or serene country landscapes, Lindt USA's centralized Seacoast location offers the best of both worlds.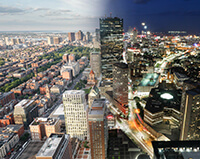 Exploring the Area Lindt USA is conveniently located in the Tri-State area, meaning you are 10 minutes to Massachusetts and 10 minutes to Maine, so no matter where you'd prefer to live, you have several cities and towns that are ideal for commuting. An hour from the office, you can also visit Portland, Maine, and its thriving seaport with unique art, food, and music scenes, or head south to Boston to shop in Copley Square, take in a Bruins game or enjoy an authentic Italian dinner in the North End. If you're a fan of weekend road trips, Burlington, Vermont, is only three hours to our west, and New York City is just four hours to our south. Even better – there are bus and train options to all of them!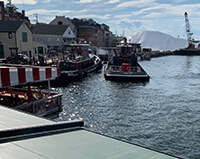 Portsmouth, NH Known as the Jewel of the Seacoast, downtown Portsmouth is only 10 minutes from the Lindt USA campus and is home to hundreds of restaurants, boutiques, theaters and breweries. Portsmouth is also home to Prescott Park, a 3.5 acre waterfront venue that is free to the public and hosts everything from a Chowder Fest in the spring to a Chili Cook-off in the fall. Additionally, the park is most well-known for the Prescott Park Arts Festival, which has been bringing live theater, dance and music performances to the area since 1974. Enjoying Life in the Seacost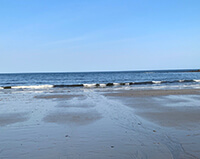 Summertime Activities While all of the seasons are unique in New England, there is nothing like summertime in the Seacoast. With some of the most beautiful coastline in New Hampshire, Massachusetts, and Maine, there is always a new beach to walk or a new wave to surf. Lake Winnipesaukee and the mountains to our north offer family-friendly camp sites, hiking, paddle boarding, and kayaking, and only minutes from the office, there are several water-front restaurants, 18-hole golf courses and live music venues. When the summer cools down and autumn sets in, be ready for some of the most beautiful foliage, apple picking and local fall festivals.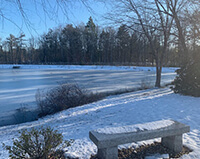 Wintertime Activities Regardless of whether you prefer snowmobiling or snowshoeing, winter in New England has a little something for everyone. With a brand new ice skating rink in the middle of Portsmouth's historical Strawberry Banke, you can take a lesson, free skate, or just enjoy the rink as a spectator with a cup of hot cocoa. For those seeking a faster pace, there are no shortage of ski and snowboard trails, as New England is home to more than 60 different ski lodges and resorts. For our employees' convenience, we also offer discounted lift tickets available for purchase in our main lobby.
Read more

about Portsmouth