Sales & Marketing Careers
At Lindt USA, we firmly believe that "Life is too short for ordinary chocolate," and as a sales and marketing-driven organization, we understand that to provide the ultimate chocolate experience to our consumers, it is imperative that we hire motivated and dedicated professionals who share our undeniable passion for the chocolate we create and the brands we represent. As a fast-growing, consumer-focused company, we pride ourselves on creating moments of happiness for our customers, and our Sales and Marketing Teams are responsible for helping us share our brands' stories and turn everyday chocolate lovers into Lindt loyalists. Our Sales and Marketing Teams listed below have the unique opportunity to connect with our audiences across all channels, including E-commerce, TV, social media, major national retailers, and in our 60+ wholly-owned Lindt Chocolate Shops.
Brand Management
As critical members of the Marketing Department, our Brand Management Team is made up of several key players that help us develop new and innovative products, brand extensions, and consumer promotions. In addition to extensive cross-functional collaboration, this team manages insight-driven advertising, digital and public relations initiatives, as well as the short and long term marketing strategies for all of our brand, season, and holiday portfolios. They are also responsible for leveraging shopper data and analytics to ensure the brand remains relevant to consumers, and drives profitable corporate growth and brand equity.
Product Development & Retail Merchandising
If you've ever walked into our Lindt Chocolate Shops, you have seen the beautiful center displays and the seasonal arrangements that our Product Development and Retail Merchandising Teams create. Along with retail-focused Graphic Designers, these teams work together to create innovative, relevant and on-brand designs that excite our customers across all of our various channels, be it E-commerce, our national retail partners, or our 60 Lindt Chocolate Shops.
Retail Promotions and Marketing
If you love creating advertising campaigns, event planning and brand loyalists, you will feel right at home on our Retail Marketing and Promotions Team. This team is responsible for driving new and repeat customer traffic into stores and onto LindtUSA.com by managing the conceptualization, strategy, alignment, and execution of new marketing programs and promotions. They are also responsible for maintaining brand equity, as well as communicating the plans to our in-store retail teams and internal stakeholders.
Creative Services
The Creative Services Team, made up of Graphic Designers, Print and Production Artists, and our Creative Project Specialists, are the behind-the-scenes masters who bring the Lindt brand vision and creative direction to life. From concept through execution and across multiple brand identities, this team ensures our product design, merchandising creative, sales brochures, digital and social platforms, video and photography direction, all come together to achieve our marketing and corporate objectives.
Digital & E-Commerce
Innovating our digital presence and the online experience is key because more and more consumers are looking to engage with our brands. Whether you're visiting us on Instagram or making your latest purchase at LindtUSA.com, our E-Commerce and Digital Marketing teams are responsible for translating the premium experience our consumers enjoy in-person, into a fun and engaging experience online. In addition to posting unique content for our consumers to view or share, this team also manages Lindt's consumer-facing blog "Unwrapped" and collaborates with other marketing teams in order to identify and develop technical aspects of brand-support programs and campaigns.
Customer Marketing
Our Customer Marketing Team facilitates communication between the various sales and marketing teams to translate national brand initiatives into compelling Class of Trade and other customer-specific activities and promotions. In addition, these individuals also manage the analysis and communication of channel and customer-specific promotional programs, implementing the industry's best practices to achieve maximum returns.
Category Management
Our Category Advisors and Analysts provide deep business insights to Lindt USA retailers in the areas of promotion, pricing, assortment and shelf-share to improve our overall promotional space and category performance. Our Category Management Team demonstrates industry thought leadership and creativity by developing category-specific stories and strategies that make a direct impact to grow the business.
National Accounts
Our National Accounts Teams are divided up into specific business units that are highly specialized and dedicated to either a specific customer (Walmart, Target, Kroger, Costco, etc.) or a specific channel (Grocery, Club, Convenient Store, Specialty, etc.). These teams include our National Account Managers, Key Account Specialists, Category Advisors and Sales Analysts. While many of our Sales Teams are located in the Stratham, NH headquarters, we also have teams that work remotely to be closer to their customers, or are based in one of three field sales offices in Bentonville, AR, Cincinnati, OH or Minneapolis, MN. Leading the premium chocolate category, our Sales Teams are able to provide our national retail partners with a wide assortment of everyday, seasonal, and point-of-sale products to fill their shelves and delight their customers.
Sales and Marketing Analysis
Throughout both our Sales and Marketing Departments, Analysts are leveraged across all channels because as a fast-growing, multi-channel company, we rely on accurate analysis. Our Analysts develop deep insights and a strong understanding of the U.S. market, industry analytics, inventory positions, and consumer data. While some Analysts work with internal business partners to ensure data is accurately and effectively impacting sales and marketing decisions, others work directly with our customer-facing teams and assist our National Account Managers and distributors with inventory, operations, and promotional analysis.
Lindt & Sprüngli North America Field Sales & Merchandising
The Lindt & Sprüngli North America Field Sales & Merchandising Team plays a key role in the execution of superior retail presence of the Lindt Family of brands; Lindt, Ghirardelli, and Russell Stover Chocolates. The Field Sales & Merchandising Team is comprised of highly skilled Field Sales Representatives who are located in all 50 states. The Team is instrumental in the selling and merchandising activities across major mass, drug, and grocery retail locations. These specific opportunities can be viewed on the Lindt & Sprüngli North America career site.
Success Stories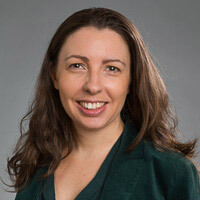 Tami L. started her career at Lindt USA as a Northeastern MBA student and was hired in a full-time capacity after completing her residency in our Marketing Department in 2006. Over the next few years, Tami was been promoted into various leadership roles and became one of Lindt USA's highly strategic Marketing Directors. In 2017, Tami was promoted to Sr. Sales Director and now focuses on strategic customer development and oversees Lindt USA's Category Management and Customer Marketing Teams.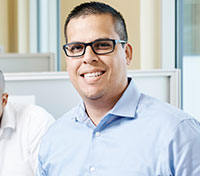 Since joining Lindt USA in 2010, Ronald has grown his career and developed both professional and personal skills in this highly competitive industry. "Lindt has allowed me to boost my career through various roles. I began as a merchandiser in Florida and was offered the opportunity to join the Sales Team as an Analyst for one of the top drug-channel retailers in the US. Lindt has also financially supported me while I obtain my MBA degree. Working here has been an enriching experience from all perspectives and this is why I feel fortunate to be part of such a great group of professionals." - Ronald G.
Our Brands
Lindt Lindor
Lindt Excellence
Lindt Gold Bunny
Lindt Hello
Lindt Signature Collection
Lindt Classic Recipe
Lindt Truffles