What's it like working in retail at Lindt?
As a Retail employee at Lindt USA, you will be joining more than a company – you will be joining a team that truly believes in you and your abilities to create a positive and engaging in-store experience for our customers. With 60+ wholly-owned Lindt Chocolate Shops in the U.S., our retail teams play an integral part in delivering legendary service and a premium experience to our customers. It takes a passionate, positive, highly engaged, confident, self-starter to win our customers over with every interaction. It is this passion for Lindt, knowledge of our product and commitment to our brand that keeps customers coming back again and again.
Chocolate Advisors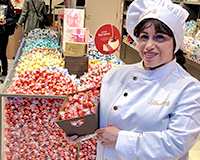 Our Chocolate Advisors are an essential part of our retail teams as they are the first to engage with customers as they walk into our Lindt Chocolate Shops. Providing a premium in-store experience is paramount and something Lindt's Chocolate Advisors have become known for. In addition to providing a smooth melting Lindor Truffle for customers to sample, Chocolate Advisors are also key contributors to our guests' first impression.
Shift Supervisors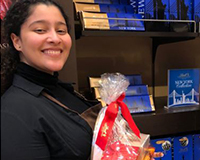 Shift Supervisors are critical in ensuring customers receive a truly engaging and premium customer service experience. Shift Supervisors also assist with all aspects of sales, customer service, store operations, and training. With a strong commitment to promoting talent from within, these team members are often hired, trained and developed to become future Assistant Managers.
Assistant Store Managers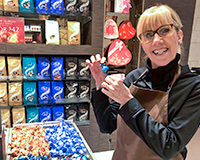 Assistant Store Managers are instrumental to driving retail sales as well as ensuring customers receive a truly engaging experience when they come into our stores. They partner with the Store Manager to insure operational excellence and execution in the stores as well as play a key role in recruiting, hiring and training of store staff. With a strong commitment to promoting from within, these team members are trained and developed to become future Store Managers.
Click here to view our open Retail opportunities.
Store Managers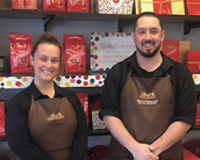 Our Store Managers are professional business leaders with full P&L responsibility. These dynamic individuals are committed to driving profitable sales growth by ensuring their customers receive the best possible experience every time they enter the store. With strong partnership and support from their District Manager, our Store Managers are empowered, accountable and realizing great opportunities to grow their careers.
Click here to view our open Retail opportunities.
District Managers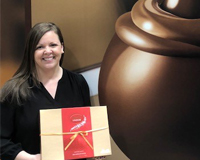 Our District Managers are experienced retail leaders who are responsible for attracting, developing and retaining the best talent in the industry to drive profitable sales growth in our 60+ stores. As part of a committed and passionate retail leadership team, District Managers are fully empowered to provide the resources, products and support their teams need to provide the highest level of customer service every day.
Success Stories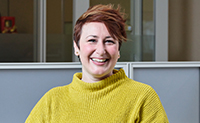 Tamara O., Retail Operations Specialist Tamara began her career with Lindt in 2006 as an Assistant Store Manager in the Retail division. In the five years that followed, she took advantage of opportunities to relocate, try new assignments, and grow her knowledge and capabilities as a Retail Manager. In 2011, Tamara moved to the Corporate Retail team as an Operations Specialist, leveraging her previous corporate background at other companies and her years of experience running stores for Lindt. As Operations Specialist, she oversees multiple retail store systems and processes, and provides frontline support to hundreds of retail store personnel as they work to engage consumers meaningfully and support the Lindt brand in the retail marketplace.