About Lindt USA
Lindt & Sprüngli is a recognized leader in the market for premium quality chocolate, offering a large selection of products in more than 120 countries. Drawing on 175 years of experience and innovation, Lindt & Sprüngli has built a reputation as one of the most creative companies crafting premium chocolate.
Lindt & Sprüngli (USA) Inc. is the fastest growing company among the 25 Lindt & Sprüngli international subsidiaries. Headquartered in Stratham, New Hampshire, Lindt USA is located just minutes from the ocean and an hour north of Boston.
Quality chocolate products by Lindt & Sprüngli are made right here in the United States at our Stratham, NH, campus, and at 12 locations across Europe.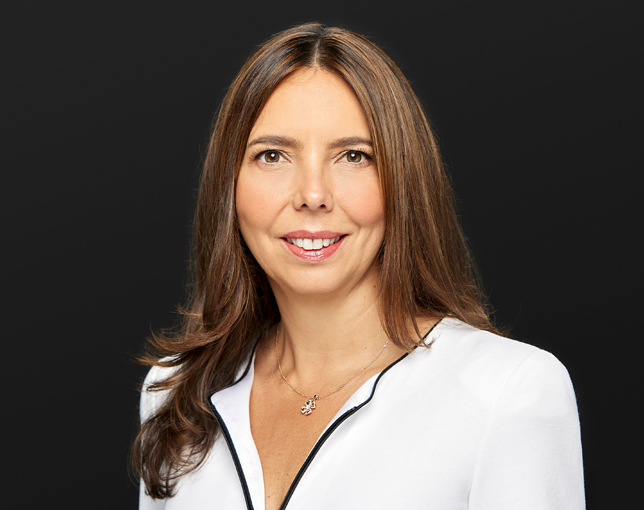 When it comes to leadership development, Ana considers everyone a leader in whatever role they have. "I believe in supporting our people to grow as leaders and better decision makers so everybody can contribute to the max of their potential."

Ana Dominguez, President & CEO
Our Campus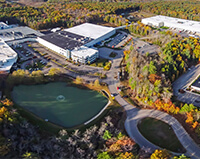 Lindt USA employees live and work in one of the nation's most sought-after locations, with easy access to Boston's cultural activities and sports teams, the stunning New England coastline, and the White Mountains' ski slopes and abundant hiking trails.
Our campus headquarters in Stratham, NH, includes modern corporate offices, R&D and quality assurance labs, two warehouses, plenty of parking, and an expansive production facility where our sustainably sourced cocoa beans are transformed into the premium chocolate the world has come to love.
Employee-led clubs, cross-departmental committees, and company-wide initiatives make it easy for you to meet colleagues; with bowling, golf, and running clubs, and team outings, you're only one RSVP away from meeting a whole new circle of peers.
Lindt Values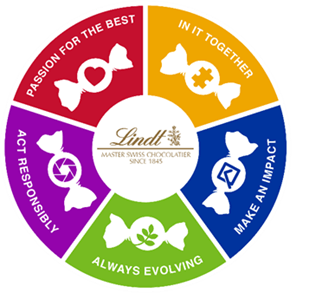 The Lindt USA Core Values program is essential to building a culture that delivers on our Global Purpose statement. While our Value of "In it Together" corresponds neatly to the "We" in our Purpose, it takes all our Core Values to "Enchant the World with Chocolate." Our Values are woven into everything we do—from recognition programs to recruitment practices. It's common for employees to use the Values language when describing an effort or recognizing a teammate. Our Values branding is included in every conference room and across company communications, and our main cafeteria includes towering signage outlining what our Values "are" and "are not" based on examples that came out of the focus groups that informed the definition of our Values. Throughout the year, employees submit cards nominating coworkers for our biannual Values awards for 20 Rock Stars, 5 Values Champions, and 1 Most VALUE-able Player.
The Lindt (USA) Values compliment our Global Values and further strengthen our connection to the Lindt & Sprüngli Global Community.
History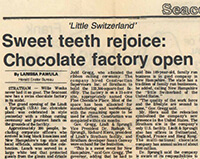 Established at the Stratham, New Hampshire, campus in 1989, Lindt & Sprungli (USA) celebrated 30 years of growth and innovation in 2019. Starting out with just 1,400 tons of production volume in 1989, the company has grown to produce more than 41,000 tons per year—and will continue to expand its facilities to meet growing demand in the US for Lindt products. Today, Lindt and Sprungli holds the position of No. 1 in the US premium chocolate segment.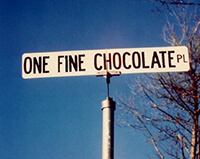 Over the years, Lindt has introduced several innovations that have transformed the US chocolate market. When Lindt EXCELLENCE launched its vertical packaging, many US bars—formerly in horizontal packaging—followed in step, creating more space on shelves that has allowed retailers to carry a larger assortment of products. The Lindt GOLD BUNNY was the first major chocolate bunny in the US to be "out of the box," helping to create the hollow figure segment in the US. Other innovations, including the launch of the LINDOR mini bag, LINDOR caramel, and the Lindt EXCELLENCE sea salt bar, continued to set the standard for creativity and excellence in the US chocolate market.
With more than 50 retail stores across the country, a robust wholesale business, and a passion for excellence in everything we do, Lindt USA is poised for its next stage of growth. Our production expansion project, launched in 2019, will help to meet this growing demand by doubling manufacturing capacity at the Lindt Stratham campus, establishing the largest Lindt production facility in North America.
The Lindt Difference
Our brands, LINDOR, EXCELLENCE, CLASSIC RECIPE, Boxed Chocolate Pralines, and seasonal favorites like GOLD BUNNY, are created by our Master Chocolatiers. Since 1845, the Lindt Master Chocolatiers have developed and refined their unique secret recipes with unmatched standard for chocolate quality and passion for creative excellence. Whether you're enjoying the intense flavors of an EXCELLENCE dark chocolate bar, or indulging in of our signature smooth melting LINDOR milk chocolate truffles, there is no doubting that our product offers our consumers the highest quality, best tasting chocolate experience.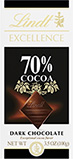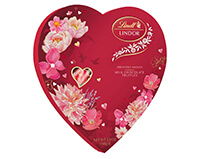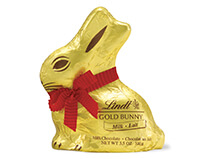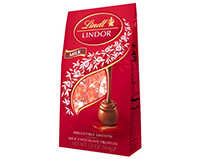 Commitment to Sustainability
Lindt & Sprungli is one of the few manufacturers to produce chocolate from bean to bar—from the selection of the finest cocoa varieties through to the finished product. This enables us to foster sustainable behavior along the entire value chain.

High-quality cocoa beans are the heart of our chocolates. We want to know where our beans come from and what the conditions are on the ground. This is one of the most fundamental criteria of a sustainable and traceable cocoa bean supply chain—and it's not a task we want to delegate to others. That's why we implemented the Lindt & Sprungli Farming Program.
View more information on Lindt & Springli Farming Program, click here.
View more information on Lindt & Sprüngli Sustainability click here
Sustainability Report