About Lindt USA
Lindt & Sprüngli (USA) Inc. is the fastest growing company of the 23 international Lindt & Sprüngli subsidiaries and is headquartered in beautiful Stratham, New Hampshire. Just an hour north of Boston and only minutes to downtown Portsmouth, Lindt USA sits atop an 800,000 square-foot campus and has continued to expand since opening its doors in 1989. In addition to a three-story corporate office, Lindt USA is also home to a brand new R&D and Quality Assurance area, a new Sensory Lab, two climate-controlled warehouses, and a 500,000 square-foot production facility where our sustainably sourced cocoa beans are transformed into the premium chocolate the world has come to love. In an effort to maintain a clean and healthy work environment, all Lindt & Sprüngli (USA) Inc. properties will be smoke and tobacco free, as of July 2018.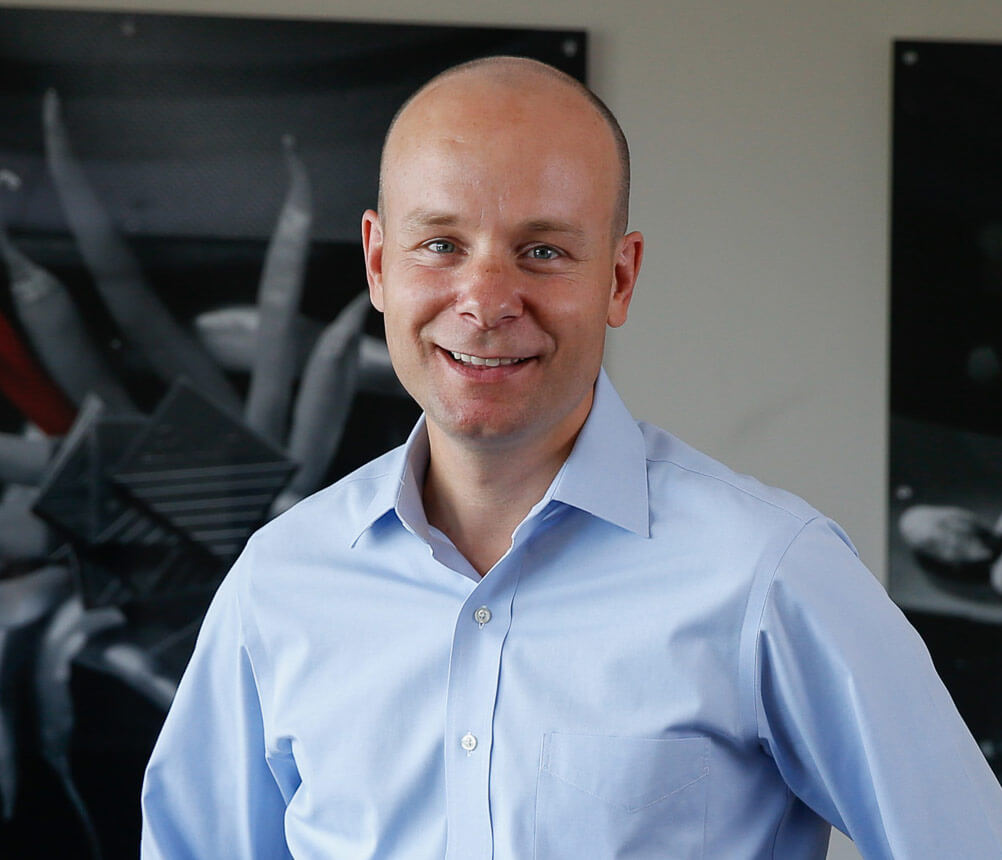 It is my job to set the Company up for future success in terms of people, processes, and infrastructure. The keys to accomplishing this center around teamwork and collaboration. I feel that a group of people will always come up with better ideas than any individual could develop on his or her own. We must work as one team when we communicate and execute on new initiatives.

Daniel Studer, CEO
Our Core Beliefs
Mastery - Lindt Master Chocolatiers' high standard for making chocolate drives superiority
Innovation - Fresh ideas and inspired firsts accelerates growth and reinforces Lindt leadership
Entrepreneurship - Informed, responsible risk and a spirit of ownership drives business momentum
Collaboration - We are One Lindt: Cross functional cooperation helps us accomplish more
Valuing People - People are important and we appreciate and recognize their contributions
Happiness - We are passionate about making people happy; our consumers, teams, communities, and environment
Our Credo
We are an international company and want to be recognized as the leader in the market for chocolate and chocolate related products of superior quality and value.
We strive for excellence to maximize worldwide market opportunities. We thoroughly understand our consumers, their habits, needs, behavior and attitudes. This understanding serves as the base to create products and services of superior quality and value. We will never make concessions that compromise our quality of product, packaging and execution.
Our working environment attracts and retains the best people.
We encourage, recognize and reward individual innovation, personal initiative and leadership of people throughout the organization. Respect of personal individuality, trust and fair play characterize our working relationships. Teamwork across all disciplines, business segments and geographies is a corporate requirement to create a seamless company of people who support all others for mutual success. We will develop professionals and facilitate communication and understanding across all disciplines.
Our partnership with our consumers, customers and suppliers is mutually rewarding and prosperous.
An in-depth understanding of our consumers' needs and our customers' and suppliers' objectives strategies enables us to build a mutually rewarding and long lasting partnership.
We want to be recognized as a company which cares for the environment and the communities we live and work in.
Environmental concerns play an ever increasing role in our decision making process. We respect and feel responsible for the needs of the communities in which we live.
The successful pursuit of our commitments guarantees our shareholders an attractive long term investment and the independence of our company.
We wish to remain in control of our destiny. Independence through superior performance will allow us to maintain this control.
History
Lindt & Sprüngli has a rich history full of origination, expansion and innovation dating back to 1845. The New Hampshire-based headquarters of "Lindt & Sprüngli (USA) Inc.," was originally founded in New York in 1925, but was moved to its current Stratham, New Hampshire location in 1989 where it has since expanded into a state of the art production plant and corporate headquarters.
Read more

about Lindt & Sprüngli's history
The Lindt Difference
Our brands, Lindor, EXCELLENCE, Hello, Pralines, and seasonal favorites like the Gold Bunny, are created by our Master Chocolatiers with unmatched passion for high quality. Whether you're opening the crisp foil of an EXCELLENCE bar, or unwrapping one of our signature Lindor Truffles, there is no doubting that our product offers our consumers the highest quality, best tasting chocolate experience.
Read more

about The Lindt Difference
Commitment to Sustainability
In addition to being a global leader in the premium chocolate category, Lindt USA also takes pride in leading by example when it comes to sustainable and ethical farming practices, production methods, and consumption. Since 2008, Lindt & Sprüngli has invested more than $10 million dollars towards the traceability and verification of the cocoa bean supply chain. To formalize our commitment, the Lindt & Sprüngli Farming Program was created in 2008 to provide training, funding, and resources to support our farming partners across the globe. Since the Program's inception in Ghana alone, Lindt & Sprüngli has trained more than 41,000 cocoa farmers in good agricultural, social and environmental practices to ensure the preservation of their land and communities. Additionally, more than 29 computer labs and resource centers have been built, and more than 137 clean drinking water wells have been installed. By partnering with our cocoa bean farmers directly, Lindt has been able to monitor the health and wellbeing of farm workers, and ensure that our customers and consumers continue to receive the highest-quality product possible; one of the foundational pillars of the Lindt & Sprüngli credo.
Sustainability Report
Our Brands
Lindt Lindor
Lindt Excellence
Lindt Gold Bunny
Lindt Hello
Lindt Signature Collection
Lindt Classic Recipe
Lindt Truffles